International Delegates
In order to better serve our international exhibitors, Vitoria Stone Fair | Marmomac Latin America has delegates all around the globe, ready to attend any needs or doubts from our stakeholders.
Our agents have all the information about the fair: space, prices and projects. It is another tool created to ease your access to our opportunities.
If you wish to be contacted or visited in your company by one of our delegates, please contact the sales team of Vitoria Stone Fair through our contact form and we'll arrange the details for you!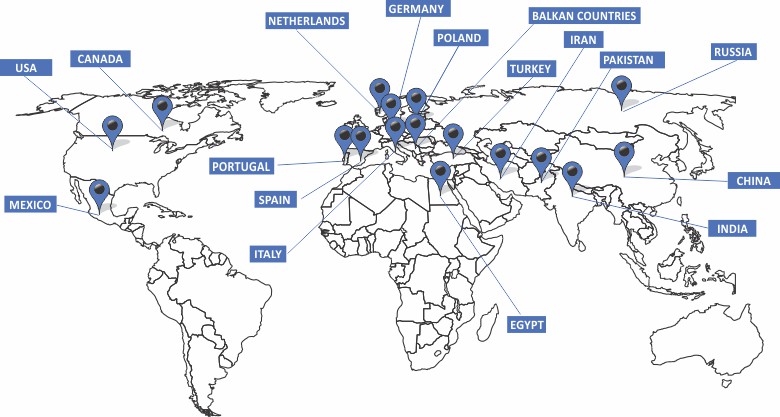 International Delegates